This is a short description of how to install Windows NT4 in Vmware Workstation. It will not explain WHY you ever would like to install it. I never ask myself why. It is just plain boring to do so.
First: If you NT4 Installation disk is not bootable, you are going to need the instruction in this post.
Create a pretty standard VM, but use IDE instead of SCSI for you hard drive. The SCSI drivers are included in Vmware Tools, but loading them at install time requires some extra steps.
When you have started the installation, just follow the instructions. The only thing I changed was the keyboard layout.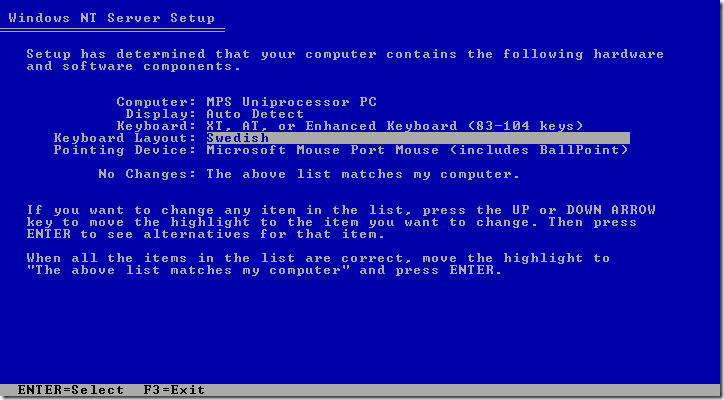 Remember to change the file system to NTFS.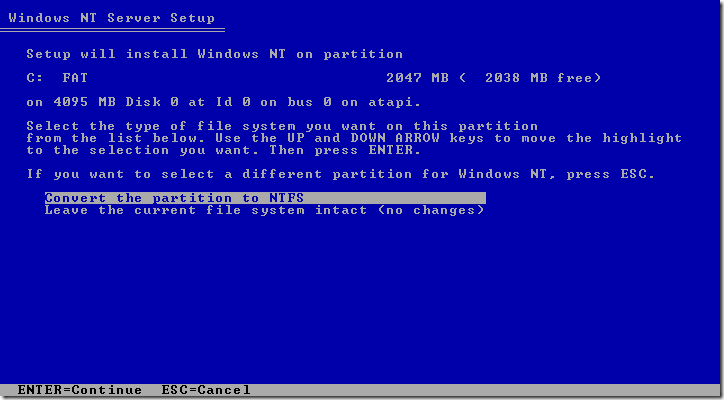 I was a little lost at the CD key, but then a memory from very, very long time ago slowly came back. In the good old days you could always bypass the CD key by typing all ones…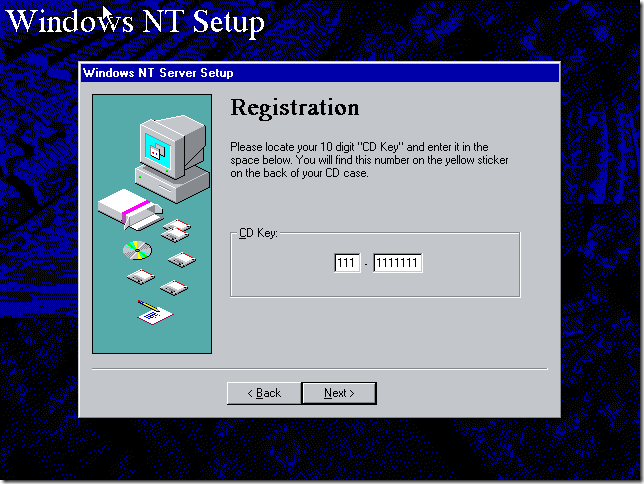 WOW! This really brings memories back.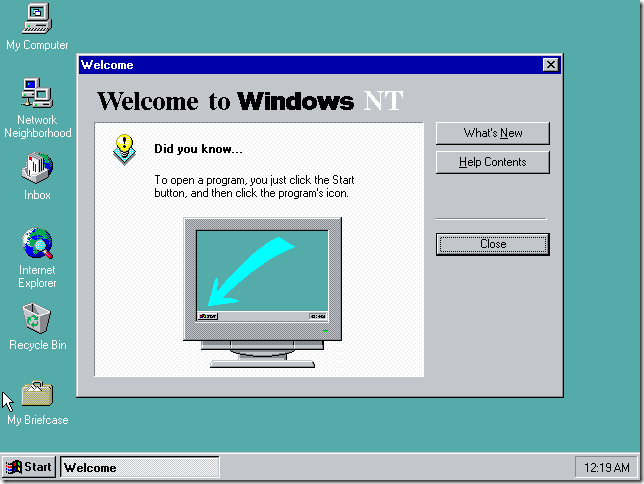 But what about Vmware tools? My workstation installation (version 10) is not able to download it automatically.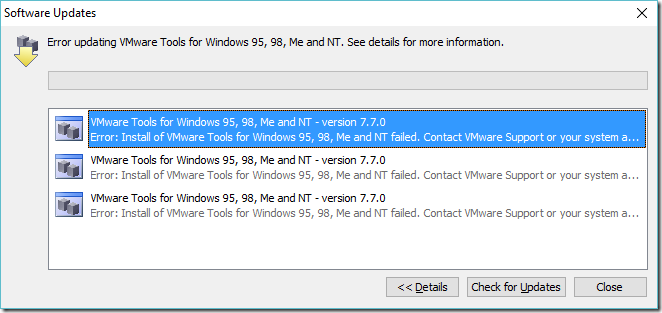 After some googling I stumbled on the following url: https://packages.vmware.com/tools/index.html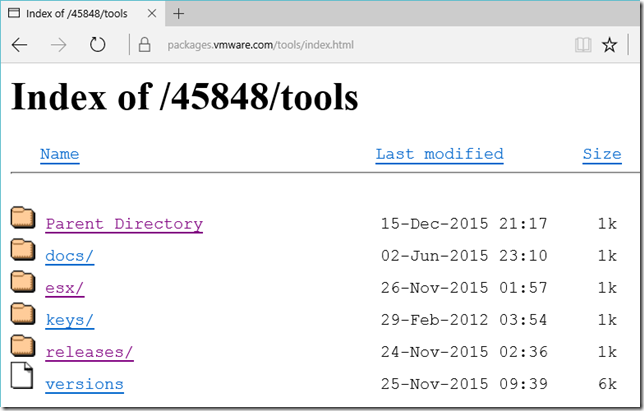 The newer version can be found under the releases directory structure. The older versions is under the esx directory.
I randomly grabbed the 3.5 version and tried to install it, but then I realized I missed the service pack.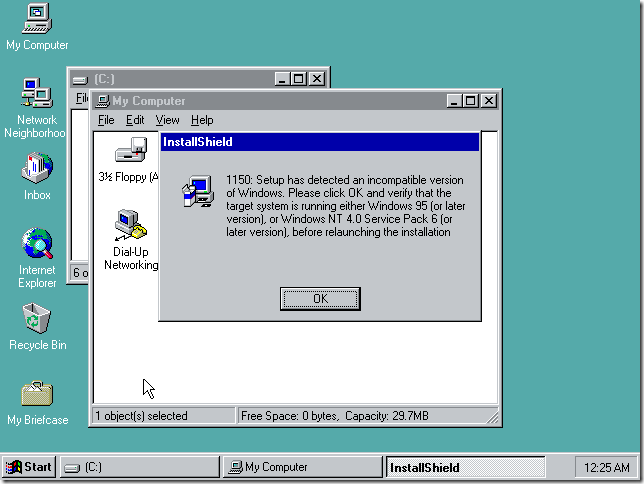 After the service pack installation VMware tools installs without any problems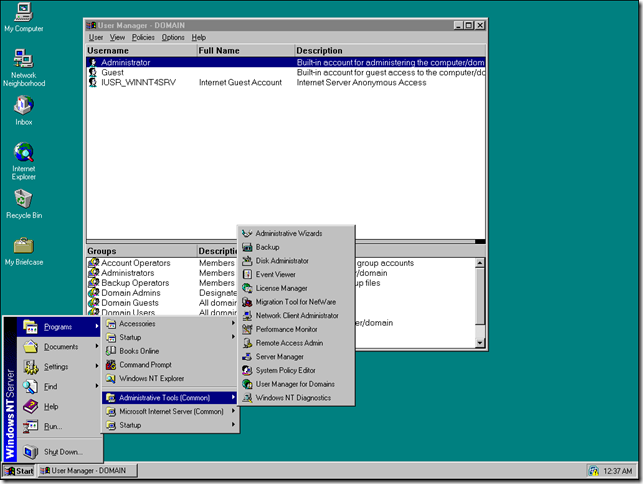 Do you remember the good old days?!